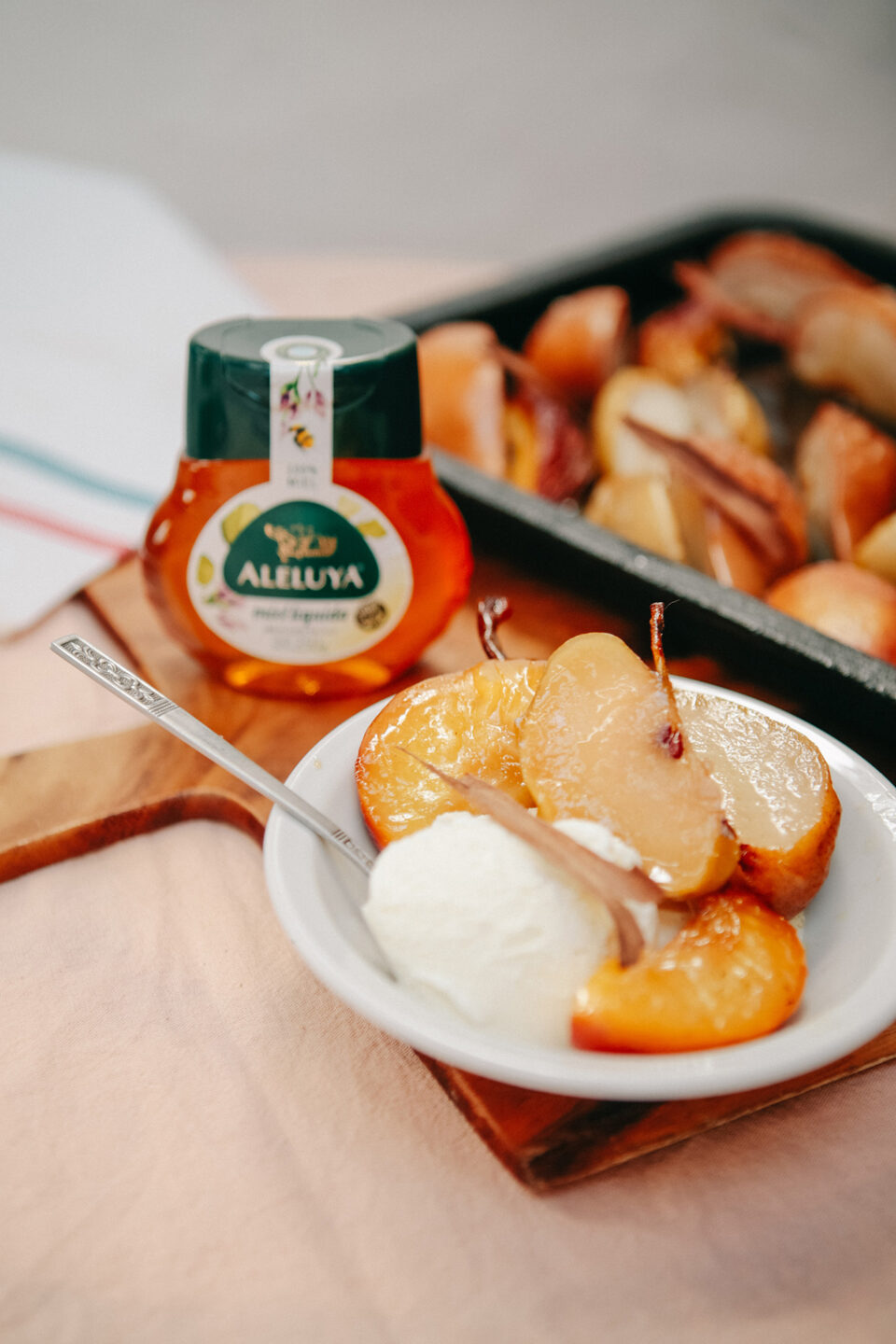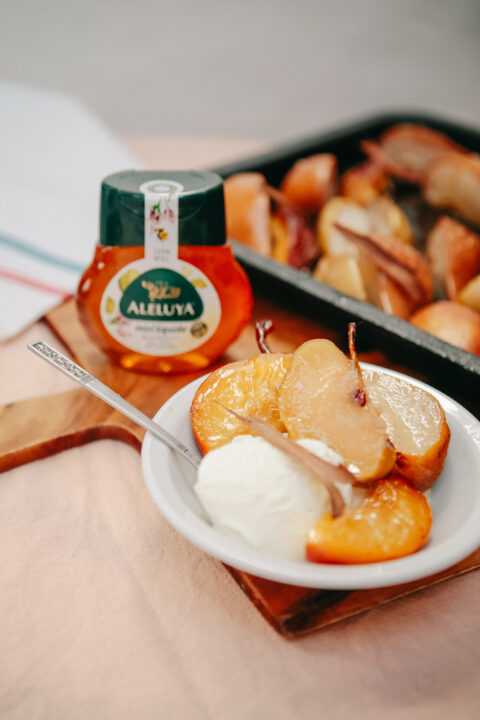 Honey-roasted fruits
Difficulty level:
EASY
50 min
This recipe uses Aleluya liquid honey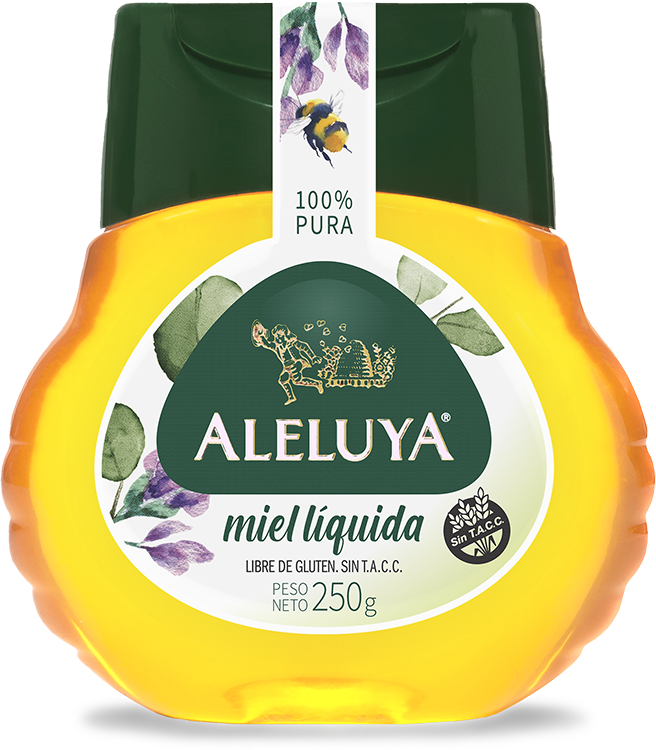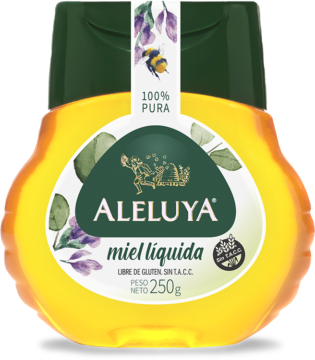 Elaboration
In a baking dish, place the fruits in halves and add a small square of butter onto each. Add Aleluya liquid honey.
Cover them with an aluminum foil and bake them in the oven at 180 degrees for 30 minutes.
Uncover and cook them for 10 more minutes.
Eat them warm and serve them with vanilla ice cream, cinnamon and sliced almonds.
Ingredients
2 peaches
100 grams of butter
50 grams of Aleluya liquid honey
2 apples
Vanilla ice-cream
Cinnamon
Sliced almonds
2 pears
Almendras fileteadas
2 peras