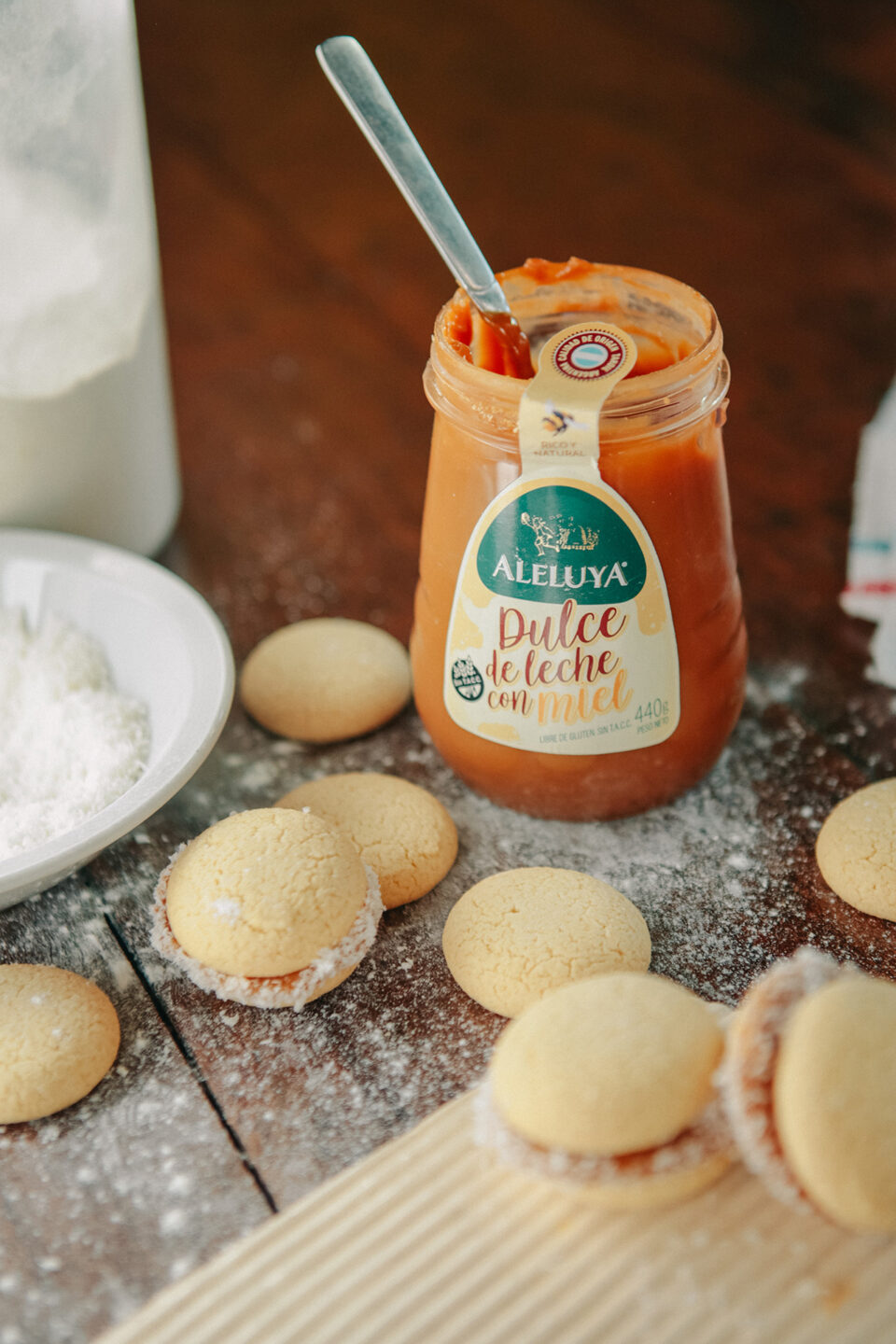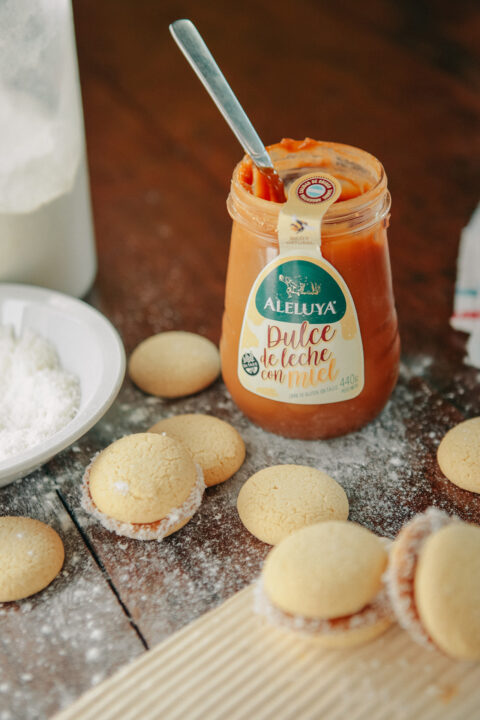 Alfajorcitos with Milk caramel spread and honey
Difficulty level:
MODERATE
45 min
This recipe uses Milk caramel spread (dulce de leche) with Aleluya honey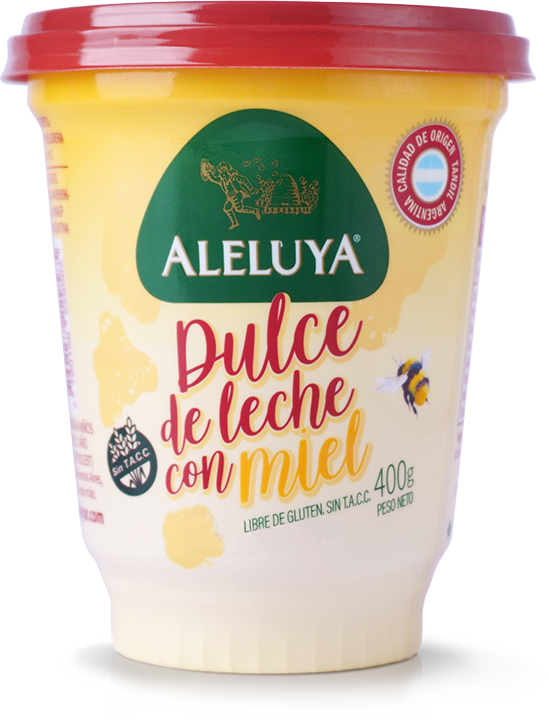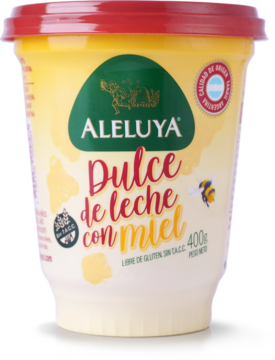 Elaboration
Sift together the cornstarch, the flour, the baking soda and the baking powder.
Beat the butter with the sugar in a bowl. Add the egg yolks one at a time, mixing them well after each incorporation.
Gradually add the sifted dry ingredients, the vanilla essence and the lemon zest. Mix them well until a homogeneous dough is formed.
Roll out the dough (without kneading it) on a table sprinkled with flour until it is 1/2 cm thick. Cut it with the aid of circular molds.
On a clean plate, cook them in a moderate oven for 15 minutes. Once the tops are cooked, let them cool.
Form the small "alfajores" joining them in pairs with plenty of milk caramel spread (dulce de leche) with Aleluya honey and decorate them with grated coconut.
Ingredients
200 grams of flour
300 grams of cornstarch
1/2 teaspoon of baking soda
2 teaspoons of baking powder
200 grams of butter
150 grams of sugar
3 egg yolks
1 tablespoon of vanilla essence
1 teaspoon of lemon zest
Milk caramel spread (dulce de leche) with Aleluya honey
Grated coconut